About sharks & Lions Caribbean
Sharks & Lions was born from a passion for sport and entrepreneurship. We believe that a growth mindset contributes to better performance. The Shark moves energetically underwater and on the surface. With insight, a clear focus and does not allow itself to be distracted by the environment. The Lion enters result-oriented to remain the leader and to keep control. The Lion lives in a team, making it the only feline that lives in social groups. Sharks & Lions is a unique combination of these two animal characteristics and forms the DNA of the Performance Company.
Kris is a professional entrepreneur with a passion for sales and the urge to achieve results. Sales, marketing professional with 15+ years of experience in the Netherlands and the Caribbean. As a top performing Sales Director in various industries dedicated to exceeding customer expectations thinking trough problem solving and adding value. Pioneer and grow helping people move forward by adding his personal experience in various commercial and management positions. He provides the necessary tools to be more successful every day and to face life with more confidence which leads to better results. Building teams that exceed in their objective based on personal development and ambition.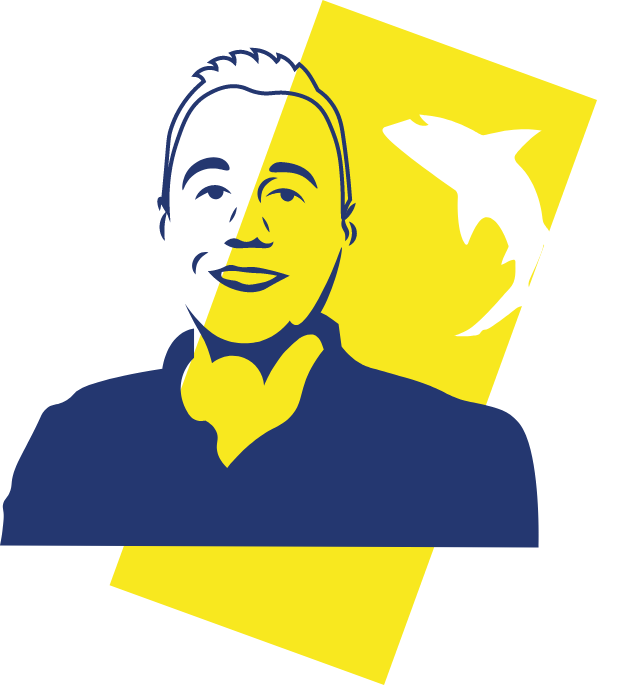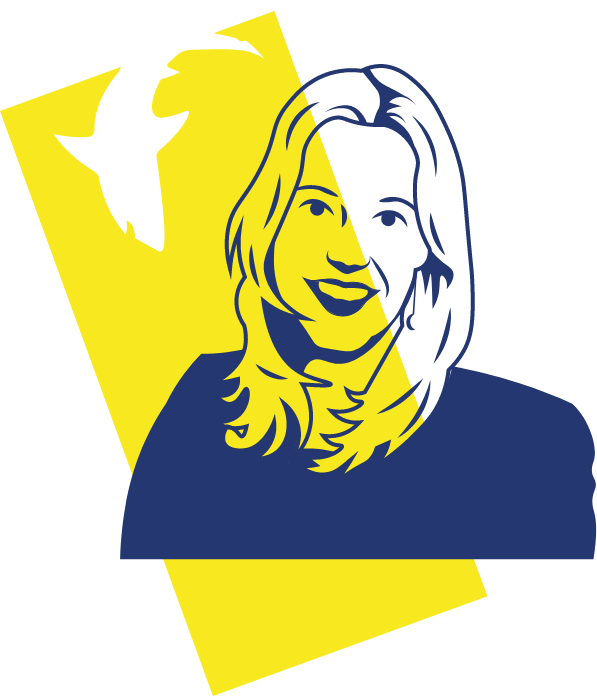 Wendy is an experienced leader and coach and is driven to achieve maximum results for organization and employee. She has a broad international background from the Caribbean to the Netherlands and from Russia to Poland, Italy, Spain and Turkey. With over 20 years of experience in different fields including management, sales and hospitality, she delivers positive change that improves top and bottom line. Since she has worked in different sectors as finance, the event industry and retail, and she worked in SMEs as well as multinationals, she can easily adjust. Her strong analytical and communication skills combined with her people management skills develops individuals as well as teams, which leads to new heights and profitability.
Others about our performance
Stephany Laaf
HR Manager, Dynaf
"Together with Sharks & Lions we were able to develop tailored training programs to develop our team's commercial, communication and leadership skills. These programs not only gave our staff the tools needed to excel in their field but also helped them to better understand themselves as persons and as leaders. The sessions are engaging and interactive and there is always room for the participants to discus, in a safe space, practical situations that happens in the workplace. We would recommend Sharks & Lions to any company who would like to invest in their employees and develop their teams to fit their current and future needs."
Stephanie Westland-Maaskant
Eigenaar & Matchmaker, Sprinter Search
"...Kris is able to put needs into a valuable training day. Every time we used the service of Sharks &
Lions it was successful and helped improve our organization! If you are looking for a coaching
program or a teambuilding process and you are looking for a professional that is accessible and
goes a layer deeper within your team, I can 100% recommend Kris of Sharks & Lions!"
Jeroen Donders
Lid Centrale Directie Het Hooghuis
"Wendy is a true motivator and professional. She has great management skills, which enable her
to stimulate personal growth of the people she is managing and working with. …"
Robert Geerken
HR Manager at GoodHabitz
"… She easily combines a keen eye for commercial opportunities with great people management
skills. …"
Peter Janssen
Senior Expertise Officer Retail Advice at ING
"… Situational leadership in all aspects. …"
Sedney Marten
Senior Beleidsmedewerker bij RCN/OCW (Rijksdienst Caribisch Nederland, Bonaire)
"During our Team Week, I presented a feedback session. I used the tips, suggestions and practices I received from Wendy and the session achieved an important goal: lowering the barriers, which makes colleagues at the workplace give feedback more easy, requested and unrequested. They're also more open to receive feedback. A start has been made …. I want to thank you sincerely for your tips, suggestions and practices"
Sharon York
Director Human Resources at Kooyman
"...thorough, motivated and focused, very precisely and just makes sure 'the job gets done'! All of
this with a healthy dose of humor and common sense. I highly recommend Wendy!"
Martine Boer
Agile Coach, ING Bank
"...Wendy is the example of a true leader! She is very involved, knows how to motivate people and
has special quality to make a special connection with her people. … Wendy is a real professional
who is result driven and able to achieve it! …"
Rob Haest
Franchisenemer De Hypotheker Oosterhout, Dongen en Raamdonksveer
"… She has a great attention to detail. Very strong analytical skills. …"
Ineke Nouwens
Manager Marktmanagement, Marketing, Communicatie & PR at ABAB Accountants en Adviseurs
"… goal oriented, result driven and hard working. She easily identifies problems and knows how to
solve them efficiently. …"
Zatessa Gonzalez
Conference & Banqueting Coordinator at Avila Beach Hotel
".... We will definitely recommend her services to any client that needs additional help when
planning a larger event/project. And therefore of course look forward to doing business with her
again in the near future."