HRM SYMPOSIUM: HR CONFRONTING & RISING BEYOND COVID-19
Also this year the 3rd year Human Resource Management students at the University of Curaçao organized an HR Symposium. The topic couldn't have been more topical: HR confronting & rising beyond COVID-19, a matter we all have to deal with.
The symposium was successful with a total of 489 participants registered formally via the QR registration system. On the event the number of viewers were over 250 (live stream) and on Facebook the video was visited by over 1000 viewers. The University also received many compliments on the content and the organization itself, the MC and the speakers knew how to bring the event lively, pleasant and engaging.

The Rector Magnificus and the Program Director of Human Resource Management at the Universty of Curaçao said 'congratulations for a well-organized and high quality symposium'. I totally agree with them. I'm happy I could be the mentor of this yearly symposium again and I'm very proud of the result they achieved.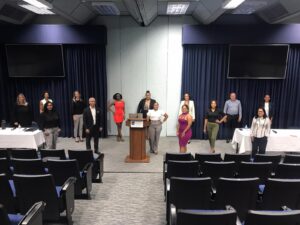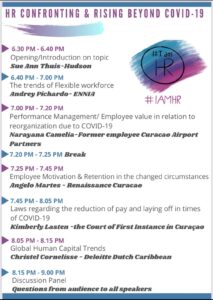 Soft Skills can make or break your career
Elk jaar behalen vele studenten exact hetzelfde diploma met ongeveer dezelfde studieresultaten. Zij betreden vervolgens veelal tegelijk de arbeidsmarkt. Waarom wordt de ene kandidaat geselecteerd voor een bepaalde baan en de andere niet? Er is een reële kans dat dit verbinding houdt met zijn of haar soft skills. De soft skills maken een duidelijk verschil tussen de persoon die geselecteerd is en de persoon die het uiteindelijk niet geworden is. Het feit dat de geselecteerde persoon de potentiële werkgever beter kon overtuigen van zijn of haar hard skills, geeft de verbinding aan tussen 'hard' en 'soft' en ook de waarde die soft skills je hard skills geven.
Bij soft skills kun je denken aan communicatieve vaardigheden, klantgerichtheid, leidinggevende vaardigheden, ownership en teamwork of specifieke skills zoals coachen, onderhandelen en beïnvloeden. Door goed ontwikkelde soft skills verlopen samenwerkingen doelgerichter en naar betere tevredenheid.
Echter soft skills zijn minder soft dan je op het eerst gezicht wellicht denkt. Zoals hierboven aangegeven kan je er mee te maken krijgen tijdens een sollicitatie procedure, al in de vacature of tijdens het gesprek. Daarnaast worden soft skills in veel bedrijven meegenomen tijdens de evaluatie en in de beoordelingscyclus.
Mede om deze reden wordt er tegenwoordig bewust aan de slag gegaan met soft skills, door een persoon zelf, binnen een bedrijf, maar ook middels externe trainingen. Doel hierbij is niet alleen persoonlijke effectiviteit en beroepsmatige groei, maar ook organisatieontwikkeling.
In november en december 2020 heb ik in opdracht van TeamWork Trainingen, Opleidingen & Coaching weer een aantal soft skill trainingen mogen verzorgen. Trainingen Feedback & Conflicthantering, Customer Service en Effectief Communiceren voor:
- Colleges Financieel Toezicht
- eMedvertise
- BDO
Op een interactieve manier met elkaar aan de slag gaan met als doel het ontwikkelen en bewust inzetten van soft skills om hét verschil te maken. En gezien de evaluaties -de trainingen werden door de deelnemers gemiddeld met een 8,1, een 9 en een 8,8 beoordeeld- met succesvol resultaat.
Het trainingsjaar 2020 is hiermee voor mij tot een eind gekomen, maar ik ben van plan in 2021 weer met net zoveel passie en energie aan de slag te gaan om verdere ontwikkeling te realiseren. Wellicht kruisen onze paden elkaar dan (weer)?


Coaching Leadership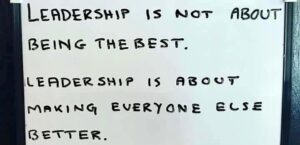 Het maximale uit je team halen. In november 2020 heb ik, in opdracht van Teamwork Trainingen, Opleidingen & Coaching, mijn kennis mogen delen met professionals in opleiding tot register accountant aan de Tilburg University. Twee interessante dagen waarbij praktijkgerichte probleemoplossende situaties interactief met elkaar werden gedeeld, skills werden (her)ontdekt en men elkaar uitdaagde. Verschillende leiderschapsstijlen, bewust omgaan met communicatievaardigheden waaronder feedback geven en ontvangen, coaching skills en het herkennen van talent. Wat is er leuker dan mensen helpen nieuwe inzichten te creëren om zo zichzelf en hun team te laten groeien?! Wat is jouw stijl?
(Door de deelnemers gemiddeld beoordeeld met een 8,2.)
Kooyman opens new store at Barbados
At February 22, 2021 Kooyman opened her new store at Barbados. Happy and proud that I could play a little role as the Interim Manager Training & Development.
Besides the opening of the new store at Barbados, Kooyman implemented a new ERP system company-wide as well. It was a great challenge to make sure all the employees of the headoffice as well as in the stores on the different islands (Curaçao 3x, Aruba, Bonaire, St. Maarten and Barbados) were trained on time.
Looking back on 10 great months at Kooyman B.V.



Communication and Feedback Training at Active Kidz
In January and February employees and management of Active Kidz took the training 'Communication & Feedback'. A training about effective communication, but also about the impact of (different ways of) communication and giving and receiving feedback. During the training theory was combined with a lot of examples and practice. A topic that is not always easy, but so valuable. Thank you Active Kidz for the confidence, the openness and enthusiasm!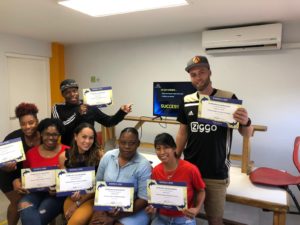 HRM SYMPOSIUM 2019: High Performance Teams for a Succesful Business
The 3rd year Human Resource Management students at the University of Curaçao aimed to approach the business community.
Therefore, they organized a symposium about High Performing Teams for Successful Businesses. There were over 100 attendees who came to listen to very interesting speakers such as Jan Willem van der Wal, Director Human Resources Curaçao Medical Center and Andrey Pichardo, Director Human Resources Ennia Caribe Holding NV - Banco di Caribe NV.
It was a great experience to be part of this project as their teacher and I'm very proud of the result they achieved. As the Program Director of Human Resource Management at the Universty of Curaçao said: it was beyond expectation!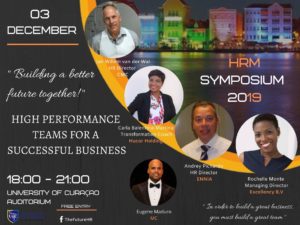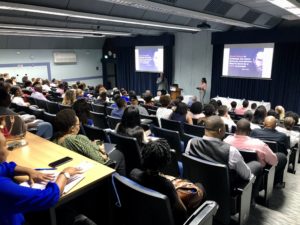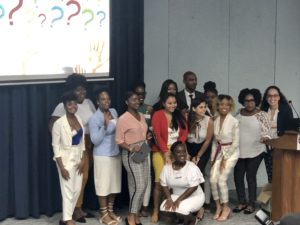 Verdiepingstraining 'Ontwikkel je Leiderschap'

Op 31 oktober 2019 vond de verdiepingstraining 'Ontwikkel je Leiderschap' plaats. Naast een verdieping op Situationeel Leiderschap, waarbij we geoefend hebben met verschillende leiderschapsstijlen, stonden we stil bij verschillende manieren van communiceren. Hoe breng je het meest effectief een boodschap en geef je opbouwende feedback en feedforward? Dit met als doel nog krachtiger te worden in je rol van leidinggevende en het maximale te halen uit elke situatie.
Training Ontwikkel je Leiderschap
If you do what you always did, you'll get wat you always got…
(Good) People don't leave jobs; they leave managers
(*Dr. Travis Bradberry, Coauthor Emotional Intelligence 2.0 & President at TalentSmart)
Een van de 7 oorzaken van ziekteverzuim is de rol van de leidinggevende
(*managementcareer.nl)
Je kunt niet alles beïnvloeden, maar haal het maximale uit je rol als leidinggevende voor een optimaal resultaat.

In deze Leiderschapstraining kom je meer te weten over:
Een baas versus een leider
Outputgericht sturen
Situationeel Leiderschap Theorie en Praktijk
De relatie met functioneren, verzuim en verloop. Het verhogen van ownership en output ontwikkelen van co
Na deze training is awareness aanwezig, je kennis vergroot en kun je aan de slag met je vaardigheden.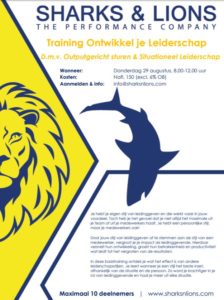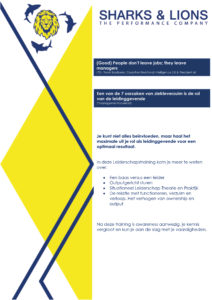 Basistraining Consultative Selling
If you do what you always did, you'll get wat you always got…
'It's not your customer's job to remember you. It's your obligation and responsibility to make sure that they don't forget you.
(*Patricia Fripp, President, FrippVT Powerful Persuasive Presentations)
Wordt een partner in business en haal meer resultaat uit je klantrelatie.

In deze Basistraining Consultative Selling kom je meer te weten over:
Traditional versus Consultative Selling
Consultative Selling Theorie en Praktijk
Luisteren, Samenvatten, Doorvragen
De SPIN-methode, een zeer krachtige vraagtechniek ontwikkelen van co
Na deze training is awareness aanwezig, je kennis vergroot en kun je aan de slag met je vaardigheden.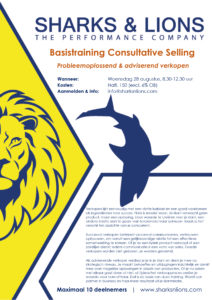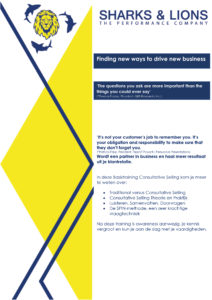 Dynaf Business Week

In 2019, Dynaf Group celebrated her 20 years anniversary in power by organizing the Dynaf Business Week. An international event where attendees from various countries attended. Durring the week there was a Welcome Cocktail, Customer Visits, a big party for alle the employees from the 3 different islands and above all the Dynaf Business Week Conference.
Sharks & Lions was responsible for the Project Management of this Business Week and it was great to be part of the Dynaf Team.